Introducing a Revolution in EPR Spectroscopy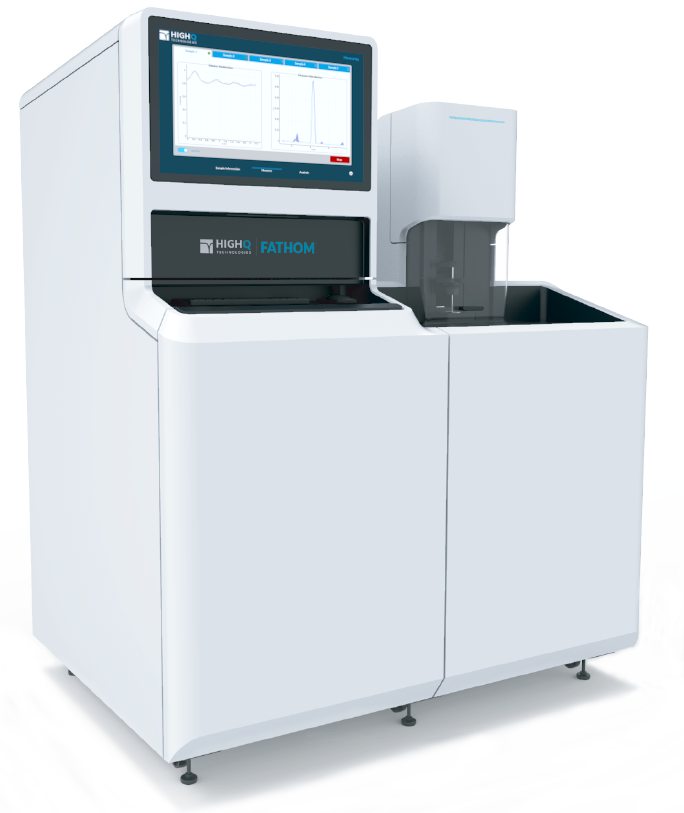 High Sensitivity
Enables routine access to dynamics of difficult, biologically relevant samples 
Easy Operation
Intuitive systems
Simplified
user interactions
Streamlined
workflows
Short Acquisition Time
High sensitivity shortens data acquisition time from
days to hours
Built on a decade of R&D, materials science, and technology incubation, FATHOM is the next evolution in EPR spectroscopy.  With a novel resonator design and quantum control algorithms, FATHOM transcends classical EPR, providing unparalleled sensitivity, speed, and usability in a compact form factor, ready to roll into any laboratory environment.
High sensitivity:
FATHOM enables structural biologists and drug hunters to do more, with less.  Using sample volumes of only 2.4 µL, FATHOM measures samples at micromolar concentrations in under two hours.
Load-and-go operation:
FATHOM takes the guesswork out of EPR measurements. Simply pipette a sample into a High Q SQBA™ 5-sample cartridge, enter the sample name and label type on the DEEP™ software on FATHOM's touchscreen interface, and load the sample into the instrument. FATHOM automatically inserts the sample, optimizes its placement, and begins measuring – all within minutes. Batch up to five samples on the same cartridge for unattended serial measurement. FATHOM provides true walk-away workflows.
Automated sample optimization:
FATHOM's automated calibration routines ensure that every sample is measured with optimized analytical parameters, saving time and reducing the need for specialist knowledge.  
Designed to take the guesswork out of EPR distance distribution measurements, FATHOM integrates High Q's DEEP™ software into the instrument.  
Whether operated by a trained expert or a laboratory technician, DEEP's UI has been purpose-built with ease of use in mind, quickly guiding users from sample loading to distance distribution measurements and reporting.  High Q's multi-sample SQBA cartridges allow users to batch up to five samples for serial acquisition, providing throughput for multiple cartridges per day.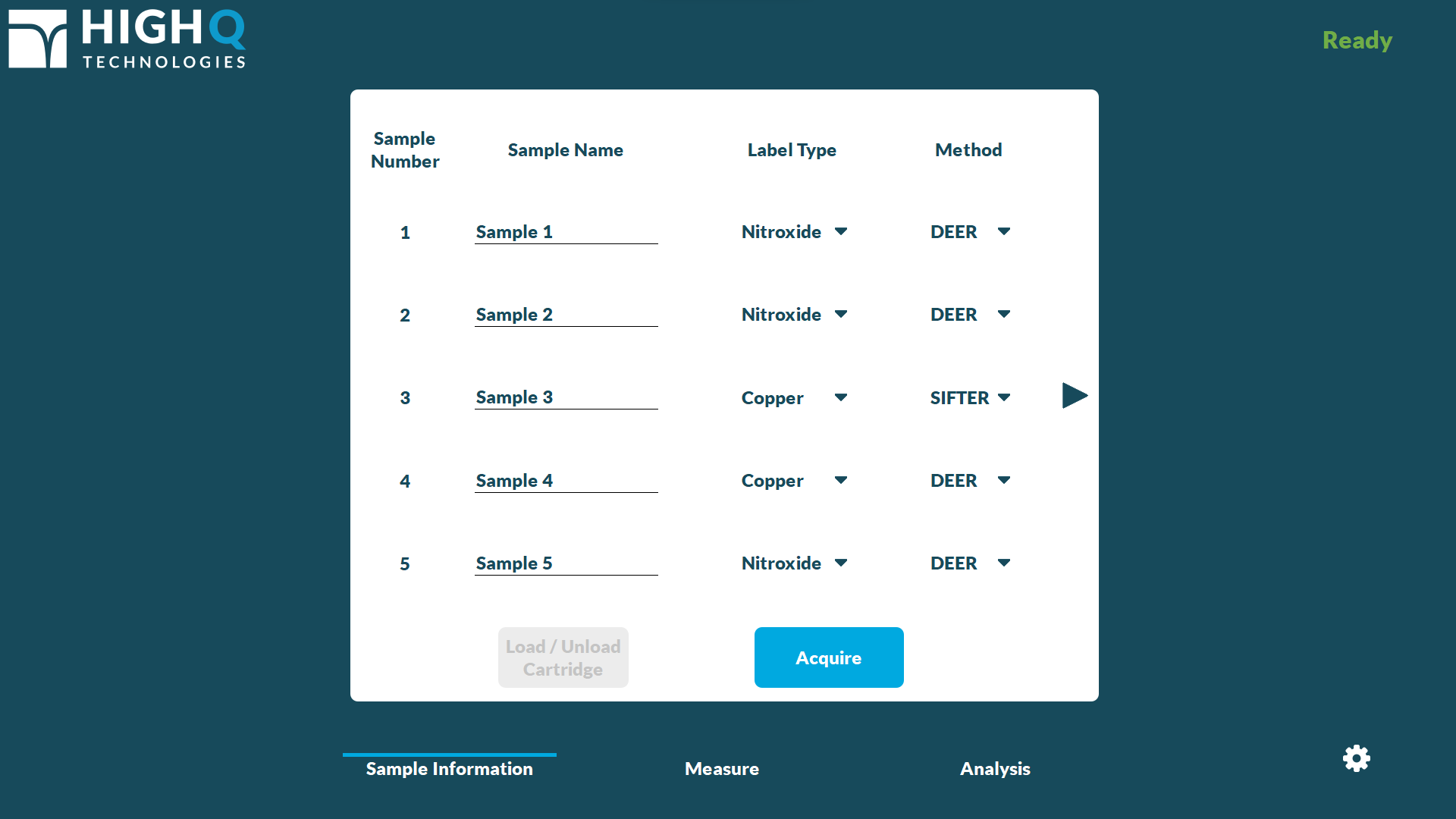 Automated routines check samples prior to acquisition, ensuring high confidence measurements and early sample quality detection. With real-time distance distribution calculations using industry-standard techniques and user-configurable  parameters, DEEP provides both quick sample screening and presentation-quality results, all with the click of a button.  The Reporting module provides easy access to previously acquired data, with export in both PDF and raw data formats.